(So that you can laugh through the pain because laughing releases endorphins which make you happy and release pain I think)
I don't own any of these images, I found them on google and pasted them into this post, all rights go to the owners of these images.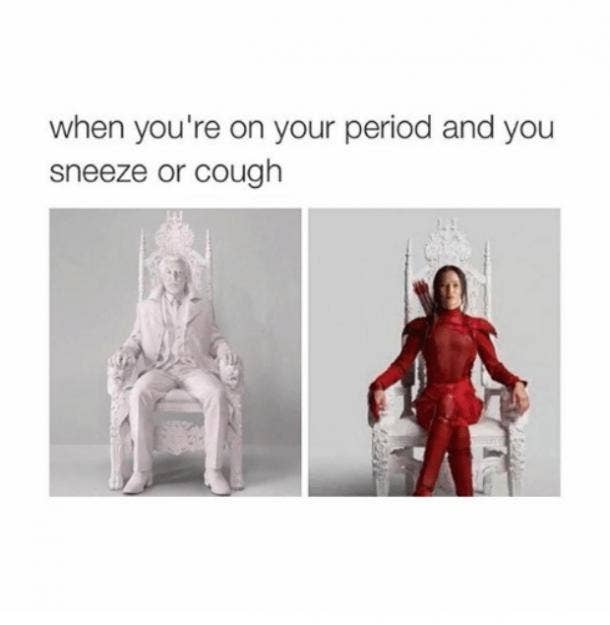 So true! It's like when you sneeze, you also sneeze -down there-.
(Those two above are my favourites)
(What friends do you have, person who created this meme? My friends and I just be suffering together)
LOL!
(I've changed my mind, this is my new favourite)
(Honestly, we're all suffering from Satan's wrath on our periods, well according to the next meme anyway)
Periods are also probably the main cause of those undiscovered murders.
Now we've had a great laugh about this awful time, I'm off to curl up with some chocolate and sob uncontrollably for no reason.
Alice x